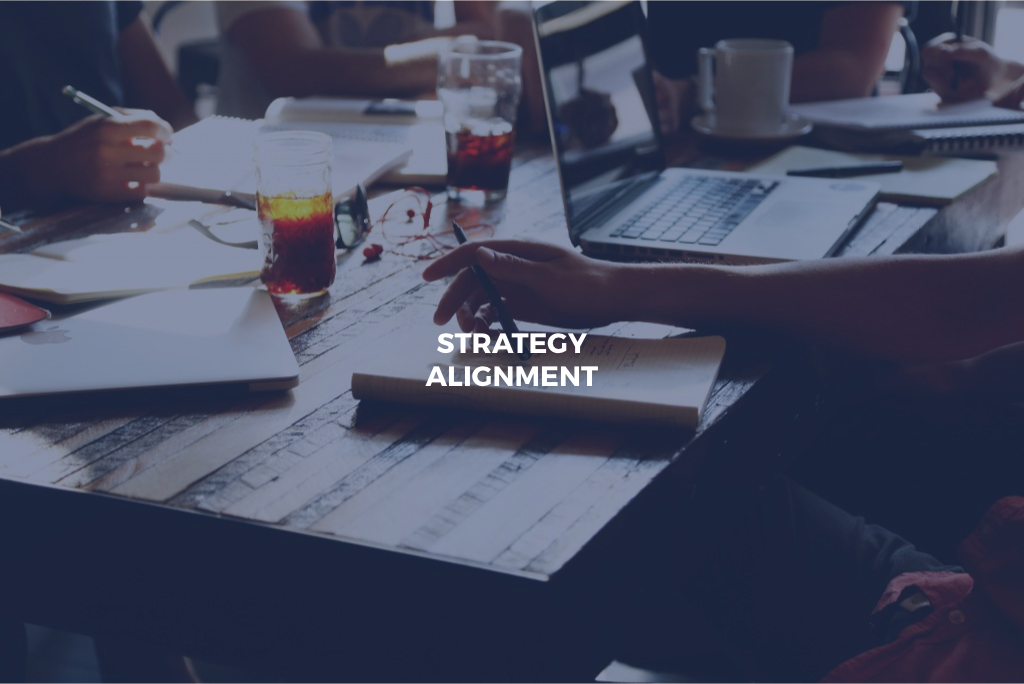 Create collective leadership and focused execution around your vision, strategic choices and annual business plan.
You have a strategy. Now is your strategy ready to be executed?
Up to 60% of organizations do not have strategic initiatives in their budget and up to 70% of middle managers do not incentives linked to strategy. However, companies that use the right appraisal and reinforcement systems have people that are 36% more motivated. Aligning strategy to the organization is key for successful execution.
Our Strategy Alignment Framework is based on common factors that make strategy execution successful. These factors are derived from 7 strategy implementation frameworks and 75 leading strategy to execution books and research articles. A Strategy Alignment assessment measures business confidence in Strategy Execution readiness.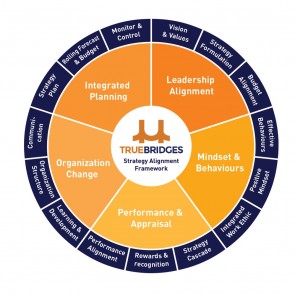 Make Strategy Alignment a continuous process and let us help you to:
Assess your strategy to execution readiness.
Clarify team confidence & strategy alignment.
Understand your strategy execution gaps.
Define how to address gaps and nurture strengths.
To get you thinking, read this article from our founder on strategy execution readiness, or download our Strategy Alignment brochure